Distance should not be a matter to remit happiness to your loved ones. With our effortless, speedy & safe foreign remittance service send money to your beloved from any part of the world.
Remit Happiness in a Flash with Features Like,

Vast Remittance Distribution Network
146 Prime Bank branches, 750 Locations of BURO Bangladesh, 310 branches of UDDIPAN & strong agency agreement with Sonali Bank, Janata Bank, Islami Bank Bangladesh & Pubali Bank to remit anytime.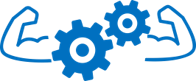 Strong Remittance Processing
Real time online intra bank branches connectivity with instant credit, batch processing, and a dedicated NRB operation unit for efficient & speedy remittance processing.

Wide ATM Network Infrastructure
With our wide ATM network infrastructure and switching system, we have access to 1200 shared network of other banks spread over the country

Worldwide Correspondent Banking Relationship
Maintaining correspondent relationship with 650 branches of 309 banks located in 73 countries including 36 NOSTRO accounts in 9 different currencies with 25 banks to facilitate payments and receipts in foreign currencies.

Massive Inward Remittance Sourcing Network

Dedicated contact point for Government Incentive on Wage Remittance
Md. Iftekhar Hossain
FAVP, CCC, Operation Division, Prime Bank.
Mobile: 01711988869
Email: cashincentive@primebank.com.bd

Wire Transfer Facilities
Correspondent Bank relationship with 33 banks worldwide for wire transfer in USD, CNY, EUR, GBP, JPY, SGD, SAR , ACU, AED currencies.
Click here to find your correspondent bank account for wire transfer.

Worldwide Exchange House Network
Extended network and coverage with reliable exchange houses worldwide for your convenience.
Click here to find your Exchange House.
Get your access to finer things in life right here!.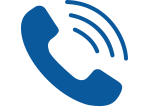 Give us a call at 16218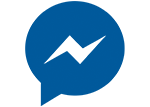 Give us a knock at messenger!